Hotel Garni Schneider Guest Reviews
We are very happy about the award "Best of the Best" 2021 at TripAdvisor. Thanks to all our guests who have visited us and who have given us such a good rating.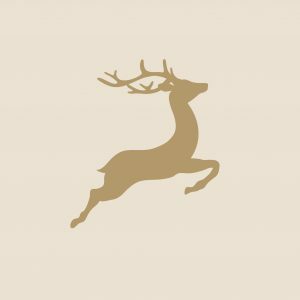 Outstanding accommodation in Centre of Lech
After 7 years skiing in Lech and staying from 3 star to Top 5 Star Hotels we manage to get to stay a week at this gem!
Friendly family run Pension!
Highly recommended!
Cannot get better value for money for this central located Pension!
Beautiful rooms and bathrooms
Great WiFi reception
Tastefully Austrian decorated.
Very helpful with anything you need!

Susan D

The perfect place to stay in Lech!
Our stay at Pension Schneider was by far one of the best skiing holidays we have ever had. Whilst Lech is a lovely destination it was Pension Schneider that made it absolutely perfect. The residence is ideally located - in the town centre right next to (literally next door or across the road) all the major ski lifts connecting you to the whole of Arlberg skiing area, as well as next to a great supermarket, all the ski rental places and of course great apres ski and restaurants. As for the accommodation itself, the rooms are impeccable - squeaky clean, modern yet cozy, with a very comfortable bed, lots of storage space and an amazing bathroom with a big rain shower head which is just what you need after a long day skiing. The family running the hotel adds to the charm and elegance of the place - very helpful, kind and friendly, always at your disposal. Our days started with breakfast - the perfect variety of sweet and savoury options, delicious coffee and eggs of your choice cooked on the spot, and ended at the SPA - the sauna, steam room and pressure shower was really the best way to end the day. I must admit we ended up staying in a lot more than usual! So once again, this is definitely the best accommodation for your holiday - for all the reasons listed above and so many more!
PS. I never leave reviews anywhere but I couldn't pass on praising Pension Schneider 🙂 super happy we found this gem!
Elena O
Lovely Hotel run by lovely people
Everything about this Hotel is spot on, from the big things (nice, clean, comfortable rooms) to the small ones (heating for your boots in the ski-cellar), to everything in between (the great breakfast, the beautiful new Sauna and the old-fashioned yet very tasteful decor).
But the most enduring memory of our stay in Lech are the very nice people who manage Pension Schneider. Always helpful, always polite, and making you feel at home even if you're only there for half a week.
aModernDandy
Lech@ Schneider= Magic you can afford
If you are looking for value this is your place. But if you are looking for value for money at the center of an exclusive resort like Lech then you hit the jackpot with finding a room at Schneider. Great home made breakfast, adjacent to the Rufi lift which gets you to the best skiing area in the mountain, clean rooms that look like brand new. But above of all you will meet Carola the heart of Schneider, a smiling woman who gets out of her way to make you feel like home and help you with anything you might need. Overall highly recommended. Already missing the place..
Giorgos7777
Everything you need as a cosy resting-base from all your adventures in the breath-taking surroundings...
This guest house is imbued with the kind of warm, generous, kind and homely hospitality that makes guests want to return year after year (as I and other guests have done)... The Pension Schneider is a real diamond of a family-run guest house which boasts an excellent location at the heart of Lech (easy access to ski-lifts, bus stops, restaurants and amenities), comfortable and clean. modern rooms and ensuite bathrooms, free-wifi, spa and sauna facilities, and hearty Austrian breakfasts served by the warm and charming Schneider and Muxel duo (inge & Carola). It's everything you need as a cosy home-from-home and resting-base from all your inevitable adventures in the breath-taking surroundings...
Nora P
Pension Schneider feels like home away from home.
Carola and her aunt are lovely people that will do anything to make your stay a wonderful experience. We loved our cosy room with balcony overseeing the village and mountains. The room was spotlessly clean. The breakfast is excellent with local foods and a great variety. The breakfast room felt really cosy and Austrian. There are lots of walking routes to explore and the pension is right next door to the rufikopf cable bahn. Buses take you anywhere so you don't really need a car. We stayed a day longer and when we return to Lech one day we will definitely stay at the lovely pension Schneider!
Patricia
High quality, top location, charming hotel
We will absolutely be returning to Pension Schneider again and again. A beautiful, charming, family-run hotel in the absolute heart of Lech. Our well-appointed room looked out over the river. Rooms cleaned every day, Carola even organised a kettle for tea in the room for us Brits 🙂 The breakfast was top quality, with eggs/omelette and coffee made to your order, and family run friendliness. Communication with Carola & Inge was excellent. Free underground parking, easily accessed ski store room, and fluffy dressing gowns and slippers in the room. The size of the hotel meant we had the sauna and steam room area to ourselves every evening. Thank you to Inge & Carola for a wonderful stay at Pension Schneider, we loved Lech and we will be back!

Adi

Great hospitality
We enjoyed our time at Pension Schneider. Very welcoming hosts, fantastic with kids. Excellent location right in the centre of town and next to the lifts. Very comfortable rooms and a nice breakfast. Perfect for a little vacation. We hope to be back some time.

SPietge

Cozy and charming
The hotel is very cozy, charming, traditional while also having the necessary modern touches.
The hosts are very welcoming and helpful, it definitely made our stay go smooth.
Plus the location of the hotel is very central in Lech.
Dayvan_Chris
Our perfect Lech
We come back year after year to this little personal and friendly Pension in Lech.
Carole and Inge always take very well care of us and our two daughters. We have already confirmed our booking for next year.

MatsO

Perfect Location and incredible hosts
Super friendly family Pension. Comfortable and quiet rooms in a super central location. Impeccably clean with a wonderful sauna /spa area. The breakfast was simple yet tasty and the owners Are more than happy to accommodate any special requests. I would recommend for all types of travellers.

Valerie W

Best ski holidays
It's been few years ago we discovered this paradise in Austrian Alps! Our first visit was in summer time and we were amazed with hospitality of the owners of the Pension and beauty of the place ,so we decided to come again and visit this famous ski resort in winter. Now for us is difficult to miss opportunity to stay in one of the most comfortable places in Lech and we are coming back again and again. Pension is situated just in the middle of the village and so close to all ski lifts and other activities, surrounded by good restaurants and shops. Rooms are very clean and comfortable, have everything you need for the good rest after active days out! There is a SPA room downstairs, with sauna and steam room and cozy resting area, where you always can have a cup of tea carefully prepared by owners. Big thanks to Frau Inge and Carola for our beautiful times! We are looking forward to come back!

Irina C